Week 5 and one more week to go. What wonderful watercolor artists they are all becoming. Considering none of them had ever tried it before; I am so impressed with their progress. Next week, I was asked to show them how to do faces. This is supposed to be a beginner class; they are so motivated to learn all they can. Here's the group photo from tonight showing some of their individuality in art.
So, until next week students, observe the different lips, noses, eyes, ears, hair, chin and more. The face is comprised of many small pieces to create the whole thing; the more you study those shapes, the easier it will be to understand and put it all together.
We will use all the colors of your original palette but we will NOT use WHITE. I will bring a photo for you all to work from so that everyone is working from just one portrait.
Here's tonight's class picture. I thought you might like to see a larger version of it. Pretty great job you all doing!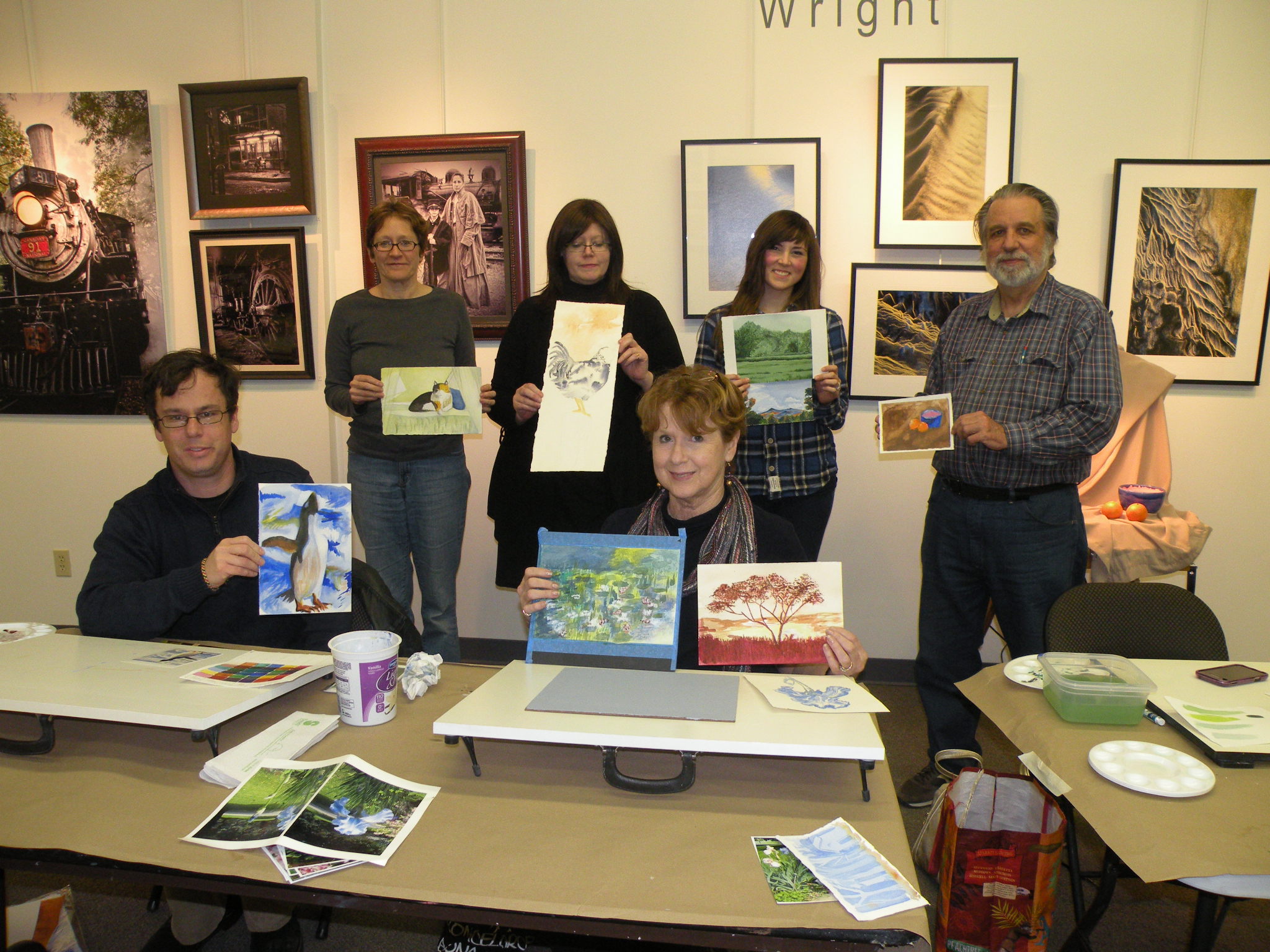 I appreciate your comments.
---
« Photos from January 24, 2012 Watercolor 101 class | Main | Last night of class, an experiment in faces »
---
---