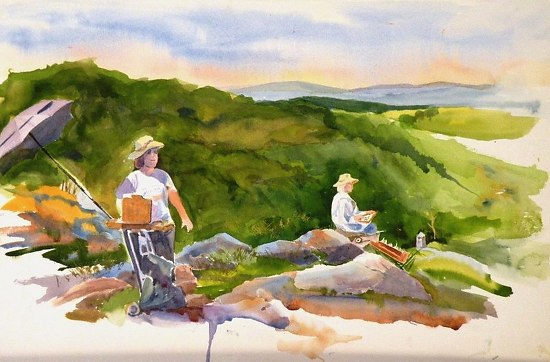 copyright Linda Young
Titled: "Artist's on Little Round Top"
10 x 15" Watercolor
on Crescent WC Board
Two artists were sketching and painting at Little Round Top; the scene challenged me to just try to capture their mannerism and pose. I wasn't worried about the exact facial qualities; I just wanted to show the rocky area they were painting on and the vista behind them.
The two artists are Deb Richardson Lovelace and Ann Crostic.
I appreciate your comments.
---
« Gettysburg Rose Farm | Main | A Taste of Blue Heaven »
---
---